Ralph Craig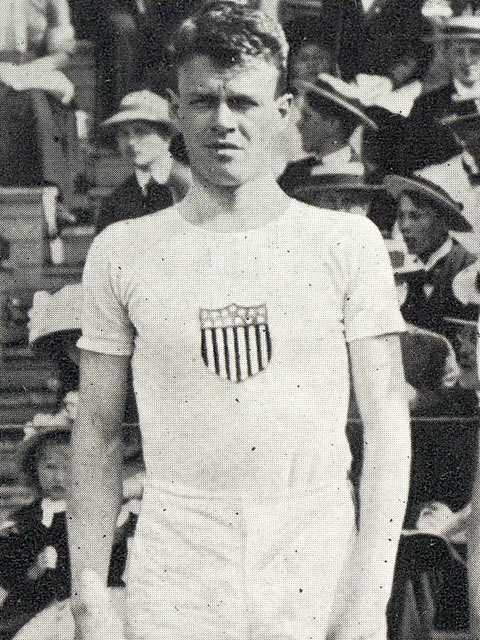 Biography
While attending the University of Michigan, Ralph Craig won the IC4A 220 y in 1910 and 1911 and each time equalled the world record of 21.2 for a straightaway. In 1911 he also won the 100 y in 9.8. After his 1911 graduation, Craig represented the Detroit YMCA, and despite the lack of suitable training facilities available at the club, he made the 1912 Olympic team for Stockholm. Once in Sweden, Craig trained exceptionally hard and took first place in both Olympic sprints. This was virtually the end of his short but brilliant track career, but in his later years he took up yachting and was an alternate on the 1948 Olympic team. It is often written that Craig competed in 1948 at London, but this is not correct, although he was given the honor of carrying the U.S. flag in the Opening Ceremony.
Personal Bests: 100 – 10.7 (1912); 200 – 21.7 (1912).
Results
Other participations
Errata
Date of death also seen as 24 July 1972, but on this date his obituaries were published.