Pete Zaremba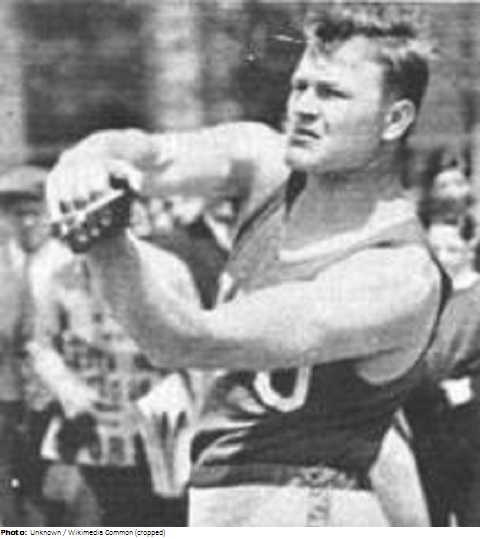 Biography
In winning the 1932 IC4A title, Pete Zaremba of NYU set a career best of 170-6⅝ (51.98). He won the IC4A again in 1933 and, although he never won an AAU title, Zaremba was ranked in the top six hammer throwers from 1932-35 and again in 1937. He had a poor season in 1936 and placed fifth at the Final Trials. Zaremba graduated from NYU in 1934 with a degree in electrical engineering.
Personal Best: HT – 51.38 (1932).
Results
Errata
Date of birth also seen as 7 March 1908, but 7 April 1908 is correct per family members.