Everard Butler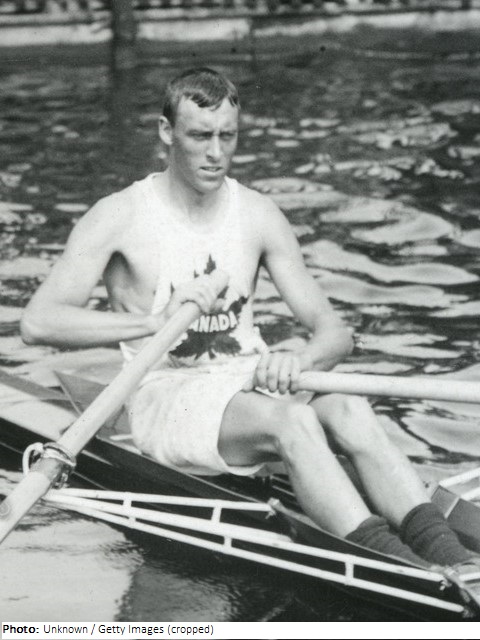 Biography
Everard Butler took up rowing in 1908 with the Argonaut Rowing Club of Toronto and, in 1909, he entered and won his first race as a junior. He continued earning smaller victories at both the junior and senior levels before finishing the year as runner-up in the single sculls event at the Canadian national championships. By 1910 he was competing exclusively at the senior level in both the United States and Canada and, in 1911, became the United States national champion in the single sculls and quarter-mile dash. By 1912 he was good enough to represent Canada at that year's Summer Olympics in the single sculls. In the opening round he defeated Axel Matias Haglund of Finland by a substantial margin and then, although he was unopposed, set an Olympic record with a time of 7:39.9 in then quarter-finals. In the semi-finals he was defeated by Great Britain's Wally Kinnear (who improved the Olympic record to 7:37.0) and thus settled for a bronze medal. That same year he successfully defended his American titles.
Butler was crowned American champion in the quarter-mile dash once more, in 1914, before signing up to serve in World War I with the 12th Artillery Brigade. He fought in France with the 3rd Machine Gun Battalion, where he suffered extensive injuries in a mustard gas attack that ended his rowing career (although he did compete briefly in the early 1920s). Butler later worked as an accountant and served his country again during World War II, where he was attached to the 48th Highlanders before settling in with the Royal Canadian Ordnance Corps. He was also a noted underwater swimmer who set several records in the sport.
Results
Errata
Contemporary sources, as well as his obituary, suggest a year of birth of 1895, but the England and Wales Death Index, as well as the 1891 and 1901 Canadian censuses give 1884.